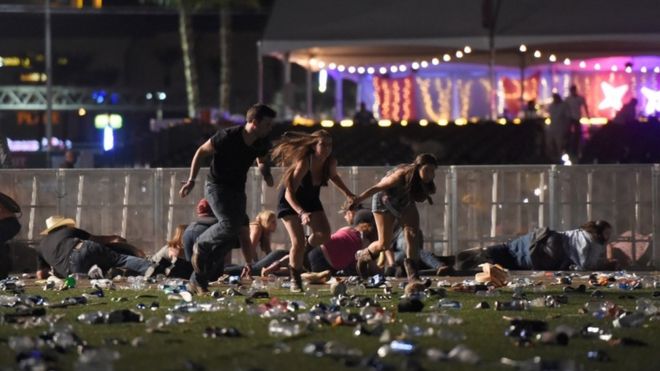 Police in Las Vegas are responding to reports of an active shooter near the Mandalay Bay Hotel.
At least one gunman is reported to have opened fire at a country music festival being held on the Las Vegas strip.
Videos on social media show hundreds of people fleeing the scene and the sound of what appears to be prolonged automatic gunfire can be heard.
Live footage from the scene shows a heavily armed police presence down the Las Vegas strip.
The shooting took place at around 22:30 (05:30 GMT) and there are reports of multiple casualties. Police have advised people to avoid the area.
A hospital spokesperson told US media that at least 20 people were being treated for gunshot wounds.