I was in Greenville, northern California when flames ripped through more than 100 homes, turning countless memories into ash as part of one of the state's worst wildfires ever.
I watched in shock as a post office, fire station, bank, museum and other businesses were incinerated and reduced to smoldering piles of rubble. Dead animals lay on roadsides, some scattered around on properties.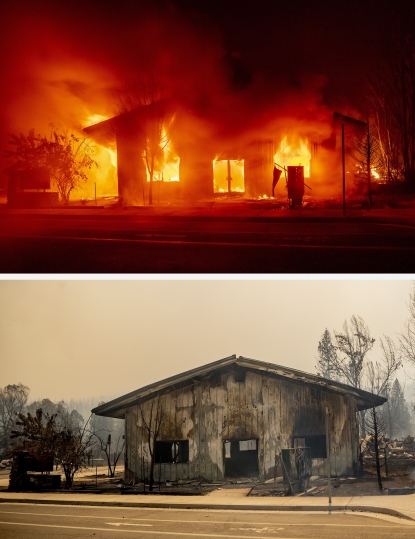 I can't help but wonder how those who stayed behind survived this intense fire storm as it tore through town.
I've been photographing wildfires for years and I have to say, the Dixie fire is a beast. It's true that every year we get explosive wildfires in California, but the type of fire behavior I'm seeing now is a new level of extreme. The trees and brush are extremely dry (partly due to the fact that we're in a drought), and it's getting hotter, windier and overall less hospitable.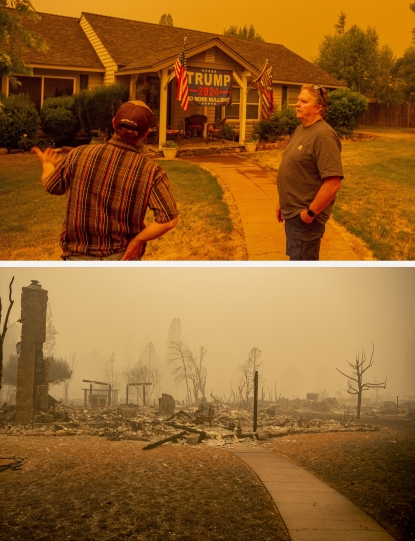 I watched firefighters make futile attempts to stop 350-foot (105-meter) high flames towering over them – saving a few homes and losing most.
Even a full day after Greenville burned, the fire was roaring. At one point, it split into four separate huge ash columns, effectively surrounding the entire town, which had already burned at this point. Monster fires like the Dixie create their own weather, making them incredibly unpredictable.
Source: AFP